Kearney Senior

High School




Class Of 1972
Welcome to the Kearney Senior High Class Of 1972 website.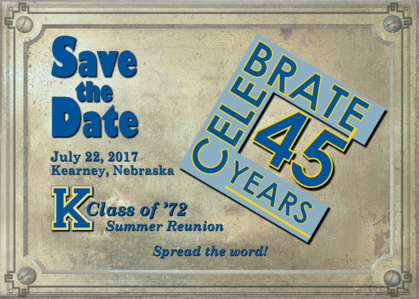 RSVP by selecting the following link and filling out the required information:
https://www.dropbox.com/s/apsehmufrkqspd2/Class%20of%201972%20RSVP%20form2.docx?dl=0
For more information, see the Reunion Details page.
Not everyone has provided their email address on this website. Talk to our classmates. Let them know to reserve the date of July 22nd and PLEASE ask them to get on our website and register. It is a great way to communicate. Many of our classmates said they were not aware of our 40th reunion. Let's do our best to get as many here as possible and not let that happen again. Get the word out!